Happiness for Beginners by Carole Matthews
If you're an animal lover, this is your romance. I loved mature, optimistic Molly Baker who operates a farm for misfit animals and children. Each animal, named after celebrities, are characters in their own right. However, Matthews pairs the creatures with children who also have difficulty fitting into the status quo. The children and the animals had me at page 1, but enter the local soap star and his teenager with problems and the story takes off.
I'm not usually a fan of authors as narrators, but Matthews pulls it off. I loved the rhythm of the speech and the interesting differences between the US and UK use of words.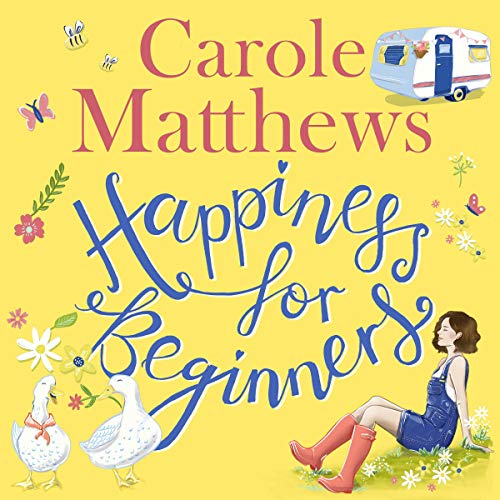 How to Walk Away by Katherine Center
How would it feel to be at the top of your game, all of your dreams unfolding before you? Then, boom! Your life as you once knew it has vanished.
Center's message of hope comes through DPOV character, Margaret(Maggie) Jacobsen. Maggie's resilience comes from an eclectic blend of interesting family members and her Scottish physical therapist. Yes, ladies, Scottish, complete with brogue, good looks, and determination.
Check out this uplifting and fun read.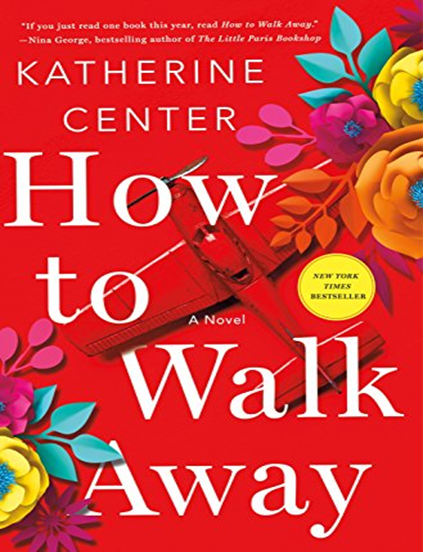 Life and Other Inconveniences by Kristan Higgins
Perfect read for everyone but especially for women of a certain age. Loved the multigenerational approach to life. This uplifting story follows Emma London's character arc through love and loss. The story opens when Emma's daughter is a teenager. After losing her mother, Emma is determined her daughter will never suffer the same heartaches. However, it's her daughter's perspective that helps Emma forgive her aging grandmother and allows her to release the tight reins on her daughter.
Higgins handles aging with humor and grace.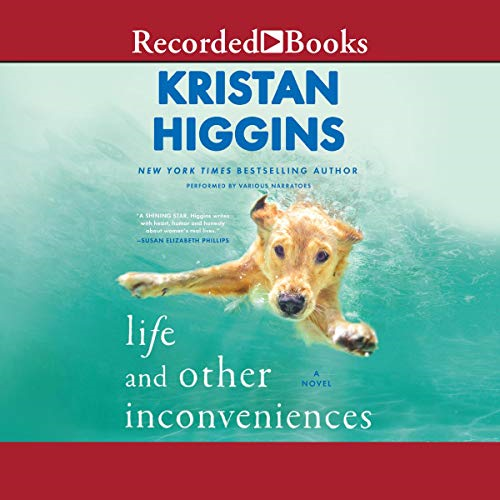 Red, White, & Royal Blue by Casey McQuiston
What's not to like about a love affair between the first son, of a female President, and a royal prince? The primary characters are under twenty-five and their self-discovery and growth reflect this tender age. However, McQuiston doesn't stop with the love story. She also adds a super foursome of President and Vice President kids, all twenty-something, who are heavily involved in the female president's reelection campaign. Together, they go toe-to-toe with the opposition, mimicking some of the current US political affairs. Unlike reality, the reader leaves with a sense of hope for the future.
McQuiston excels in witty dialogue. My only criticism is the long text/email discussions, which do not translate well via audio. I found the narrator matched my vision of the characters' voices. This story was a fun ride.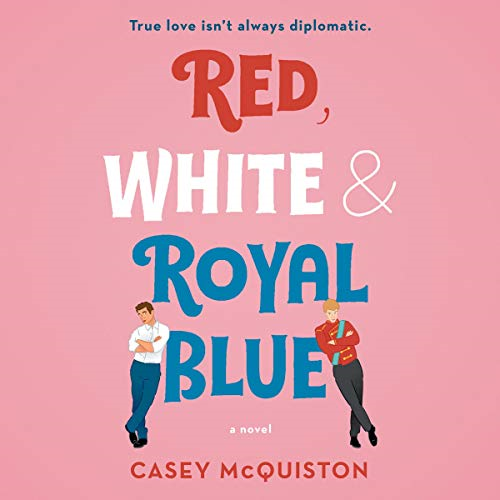 The Giver of Stars by Jojo Moyes
Alice goes from her boring life in England to a stifling one in Kentucky. Moyes creates a wonderful group of misfit women who overcome personal fears and bias to become the Packhorse Librarians. I was immersed in their courage to stand together and to grow in such a stifling atmosphere. This story is a testament to how powerful strong women can be when they unite.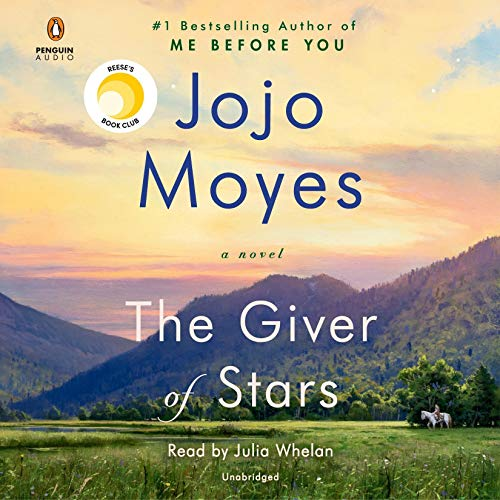 The Hate U Give by Angie Thomas
The title and the reviews on The Hate U Give intrigued me before I learned a studio had purchased the movie rights. For me, the audible version was invaluable to help me with the slang. Although I felt the profanity and violence in the opening scene were somewhat offensive, the story was well worth my patience.
Thomas explores racial tensions through the perspective of sixteen-year-old Star Carter, who struggles to manage two worlds: the prep school where she attends school and the poor neighborhood where she lives. Further complicating the plot, Star's uncle serves on the police force and her father once served time as a gangbanger.
The story unfolds after Star witnesses the shooting of her childhood friend by a police officer. However, don't be deterred by the serious topic. With well-drawn characters, Thomas provides a touching view of a community of people with few resources who are willing to give everything for their families and neighbors.
Through an emotional and touching story, Thomas creates a small glimpse into another culture and a rationale for the current unrest. I think this is an important story for everyone to read.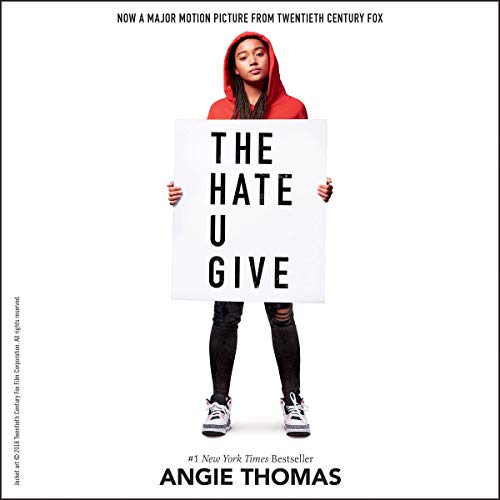 Things You Save in a Fire by Katherine Center
I loved feisty heroine Cassie Hanwell, firefighter extraordinaire, who was not only at the top of her game but is not afraid to own that status. Of course becoming the top female in a male dominated occupation has taken a toll. Readers will love following Cassie's journey to learn the dark secret that created her unique characteristics.
Center excels in great dialogue and narrator Therese Plummer delivers the perfect voice for kickass Cassie. Regardless of Cassie's choices, readers will cheer her on as she learns the true meaning of forgiveness—and finally forgives herself.
Don't miss this inspiring and entertaining story of courage, hope, and love.